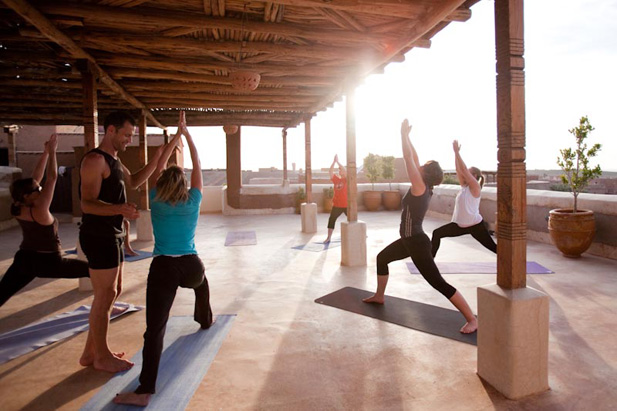 Workshops & Beginners Courses
Yoga Workshop at Triyoga Camden 29th October 2017
shadow yoga: something a bit different
open to all
£30
****
The simplest movements are best for unfolding the layers of energy in the physical body, and working with a sequence of simple stances and arm movements can help to move you beyond a purely physical and mechanical approach to your yoga practice. The allure of more advanced yoga poses can lead you down a blind alley if you don't know how to 'inhabit the posture', to really feel into it both mentally and energetically.This workshop will work with enjoyable and sometimes challenging movements and stances that build strength and stamina, open up your hips, and with some practice, can help you integrate movement of the breath with the movement of the body. Some of the movements will be familiar to people who practice internal martial arts. We'll be working with a fixed form/sequence for most of the session, but there will be some freedom to move in new directions in response to questions and observations that arise in the workshop.
Bookings are made directly with the venue: to book click here
Shadow Yoga Beginners Course at Triyoga Camden 13th October 2017
an introduction to shadow yoga: 6 week course
6 weeks from Friday 13th Oct – 17th Nov
19.45 – 21.15
Open to all with a basic level of fitness
£75A 6 week introduction into the dynamic shadow yoga system of hatha yoga.The sequence is primarily designed to build strength and stamina whilst removing excessive stiffness in the hips. The student begins to learn the physical vocabulary of the system, which involves not only traditional hatha yoga postures but also movements from martial arts.
Expect something quite different to the usual yoga class as you work your legs and hips, resulting in a very grounded feeling. There is a strong focus on the breathing in Shadow Yoga and on the use of Uddiyana bandha which, among other functions, helps to remove sluggishness in the gut and tone the abdomen from the inside out.
By the end of the course you will have a basic grasp of the sequence and a foundation on which to build an ongoing practice.
There are no retreats planned for this year. Please come back and check for updates!